Some people love the full winter experience, complete with ice, snow, and frozen fingers. For the cold lovers among us, nothing sort of a white Christmas will make them feel really at home this holiday season. But for the snowbirds, it's still possible to hit the sweet spot between being too cold and missing out on the fun this winter. If you're going to be spending your holidays in or near Lewisville, then take a peek at our list of ideas on how to get the full winter experience — minus the mittens.
Holiday at the Arboretum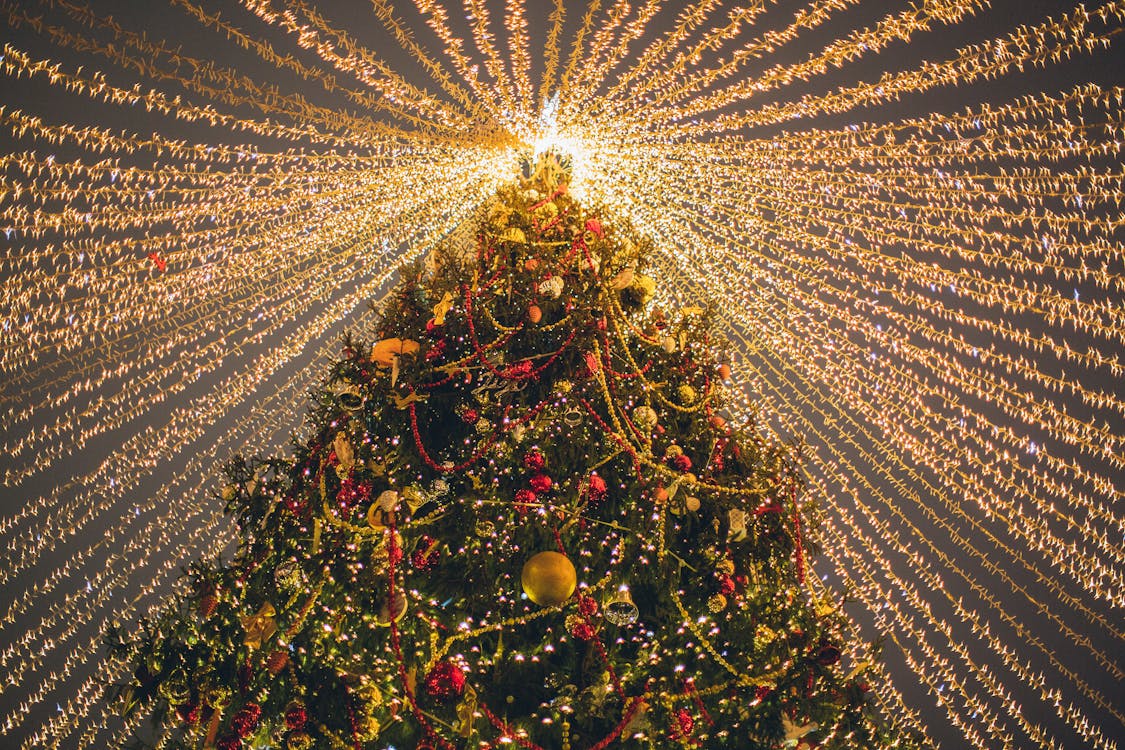 According to Southern Living Magazine , Holiday at the Arboretum is "Texas' Best Christmas Event." Running from November 9 to December 31 every year, this winter celebration features a full selection of fun for the whole family. Stroll around the gardens during the day and check out the animated 12 Days of Christmas exhibit, filled with period characters and delightful music. Or come in the evening to bask in the one million-plus lights the Arboretum hangs for the occasion. There's a Biergarten, a nativity scene, an Artistry of Faith and Culture display, and shops galore.
If you find yourself getting hungry after so much walking around, you can sit down to a special holiday meal served by the Arboretum staff. Served on select days in December, tickets to this delightful festive dinner can be purchased online and can also include nighttime admission to the entire event. You can time your visit so that you catch one of the live musical performances by local groups that the Arboretum hosts. Whatever you love about this time of year, chances are that Holiday at the Arboretum has something to please.
Dallas Zoo Lights
They say that Christmas isn't really Christmas without the lights, so make sure you see some displays this year. A great place to go for the twinkle is the Dallas Zoo, which puts on quite a show for the holidays.
Between 5:30 and 10 p.m. from November 17 to January 1, you can walk the mile-long path of lights that winds through the zoo, marveling at intricate displays and giant animal lanterns. Pop into Santa's Workshop to greet the man behind the sleigh and snap a few pictures to put in the photo albums. Finally, grab cocoa and candy to make the festive night complete.
You need to reserve tickets to the event in advance, so be sure to check the Dallas Zoo's website to grab those. Tickets are discounted for zoo members. There are also special holiday-themed events taking place there throughout the season so you can plan your visit around one of those. Best of all, you can bring the whole family to enjoy the displays so you don't have to worry about anyone being left out of the fun.
Dallas Symphony Orchestra Christmas Performances
There's nothing quite so classically holiday as Christmas music, and there's nobody who does it quite like the Dallas Symphony Orchestra. This year you can see a number of their different holiday performances at the Morton H. Meyerson Symphony Center in Dallas. Want some me-time or a romantic night out with your significant other? Go to an evening performance to hear some heart-warming oldies played in style. Or, if you want a family outing, take the kids to see a matinee to get some culture.
Love the movie "Home Alone"? Well, the Dallas Symphony Orchestra is putting on an entire concert of "Home Alone" music this December. On Thanksgiving weekend, you could also see "The Nutcracker," a classical Christmas favorite. Or, between December 2 and 11, you can catch "Christmas Pops," a lineup of all the best holiday tunes sung and played with love by the Dallas Symphony Orchestra and Chorus. Buy your tickets in advance on the orchestra's website for the best and most hassle-free experience.
"Elf on the Shelf Magical Holiday Journey"
Want the sort of Christmas experience that the kids will never forget? Then take a look at the "Elf on the Shelf" performance at Choctaw Stadium in Arlington. This interactive, immersive story was designed by Chanda Bell, the creator of the popular "Elf on the Shelf" children's book. Complete with a full walk-through set, storyline, music, and elves galore, this lovely little adventure will have the kids — and the adults — absolutely filled with wonder and Christmas excitement. It's a great time that you'll never forget.
This one-of-a-kind role-playing journey takes you and your crew through a twinkling larger-than-life wonderland, making you an elf team for the night. You'll go on a mission to save Christmas cheer by collecting a trove of magical ingredients that will ramp the Christmas spirit up to a whole new level. Your elf friends will guide you through a Twinkling Tree Grove, Santa's Mailroom, a Magical Elf Play photo shoot, and more. You can even create a special holiday keepsake with the Scout Elves to take home with you.
Once your adventure has concluded successfully, you can enjoy some holiday treats and gift shopping. If you can, bring a toy to donate to the Toy Drive the elves are running. Tickets are available for purchase on the Elf on the Shelf Journey's website. Don't wait too long, because it's a popular event and the tickets are going fast.
Whatever you love about the holidays — whether it be the decorations, the shopping, the cookies, the family time, the cheer, or all of the above — there's definitely something that fits your bill near Lewisville this winter. These are some of the best chances to get out and see some sights for the holidays without getting too cold.
Enjoyed these choices? Wish there were more? Contact us on our webpage , or swing by to see us at Huffines Chrysler Jeep Dodge Ram of Lewisville. You can ask us about more places to go this winter or pick out a vehicle to go in. No matter what you do, everyone at Huffines wishes you a great holiday season.