Once upon a time, the answer to the question, "When should I get an oil change?" was an easy one. Most automakers and mechanics used to tell people to get an oil change every 3,000 miles or three months, depending on which one came first. But as automobiles have evolved, many car owners have been able to get away with going for longer stretches of time without oil changes, creating some confusion over when to get one. Learn more about when you should schedule an oil change for your car below.
When You Should Get an Oil Change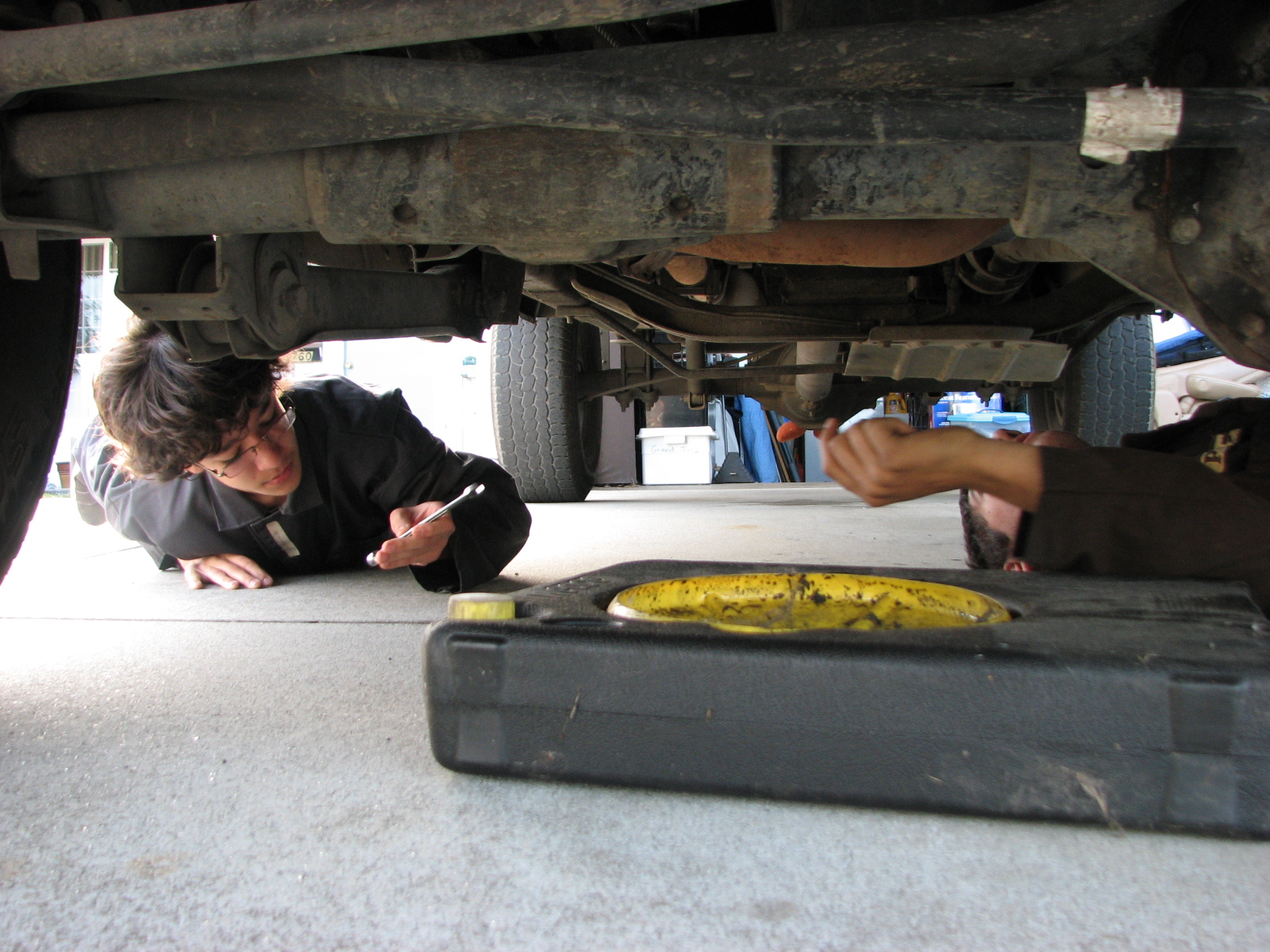 As we just alluded to, you shouldn't have to change the oil in your car every 3,000 miles or three months anymore. Even though some oil change places will still suggest that you do it, you won't have to take their advice unless you have a car that's on the older side.
Instead, you should sneak a peek at what your automaker recommends by flipping through the owner's manual for your car. Your automaker might tell you that you'll only need to have oil changes done every 5,000, 7,500, or even 10,000 miles. It'll all depend on the kind of car you drive and the conditions you tend to drive in.
The owner's manual for your car will also let you know what type of oil you should put into your vehicle during an oil change. You should only use this particular type of oil since it's going to provide your specific engine with the protection it needs.
Signs Your Car Needs an Oil Change
Generally speaking, you should only need to change the oil in your car as often as your automaker tells you to do it. But in between oil changes, you might also want to keep an eye and an ear out for any signs that might indicate it's time for an oil change. There may be times when you'll need to do oil changes more frequently because of the driving conditions that you're putting your car through. Here are a few signs that'll let you know your car needs an oil change:
Your car's oil pressure light illuminates on its dashboard.
You hear a knocking sound coming from underneath your car's hood.
Your car tends to vibrate more than usual when you're idling.
Your car's engine smells like it's burning when you're driving.
Your car seems to be using more fuel than usual.
You shouldn't ignore any of these signs. Even if they aren't an indication that you need to change your car's oil, they'll likely be letting you know that there's another issue with your vehicle that you should deal with immediately.
Why Your Car Needs Oil Changes
The oil that's in your car is one of the many fluids found in it. But you could make the argument that oil is the most important fluid in any car. It's responsible for providing lubrication for all the moving parts in your car's engine. It's also in charge of preventing the engine from getting too hot at any point.
If you drive around in a car with dirty oil in it or, worse, if you drive around in a car with little to no oil in it, you could be putting its engine at risk. You might need to make costly engine repairs or even replace the engine completely if you don't perform regular oil changes and keep the oil that flows through your car clean, check out some other benefits of staying on top of car maintenance. You'll find that it'll run so much better than it would otherwise when you stay on top of doing oil changes.
Who You Should Call On for Oil Changes
If you know your way around a car, you might consider performing oil changes on your own. You might also think about driving your car down to a nearby oil change place to have them handle an oil change for you. But neither of these choices will be the best option of the bunch.
Rather than taking the DIY approach to an oil change or tossing the keys to your car to someone from an oil change place, your best bet is going to be to bring your car to a trusted dealership, such as Huffines Chrysler Jeep Dodge Ram (CJDR) Lewisville. Our service center in Lewisville, Texas, will be able to provide you with the best oil change services for your car.
Here are a handful of reasons why you should rely on our service center at Huffines CJDR Lewisville to perform an oil change for you:
We'll make sure to use the right oil in your car during an oil change.
We'll use original equipment manufacturer parts and oil for your oil change.
We'll finish your oil change in under 30 minutes.
We'll inspect other aspects of your car while carrying out an oil change and let you know if you could benefit from any other auto maintenance services.
If a factory-trained technician from Huffines CJDR Lewisville finds that you do, in fact, need any other services performed, they'll be able to take care of them on the spot in most cases. You can count on them for tire rotations, brake service, battery replacement, and more. It'll give you complete confidence in your car when you get back out on the road and ensure that you're able to keep your vehicle around for a much longer time.
Call Our Dealership To Schedule an Oil Change for Your Car
Does your car need an oil change? Huffines CJDR Lewisville would be more than happy to help you schedule one so that you're able to keep your car in excellent condition. We can also arrange to provide you with any other services you might need for your car.
Schedule an oil change through us today, and we'll make sure you're able to get in and out of our service center quickly when you pay us a visit in Lewisville, Texas.