Buying a used car can be a great financial move, but you have to know what you're looking for — and what your priorities are — before sealing the deal. There's no one right way to buy a used car, but there are some tried-and-true steps to take. Here are a few things you should look for or do when buying a used car.
Don't Forget To Take the Car for a Test Drive
One of the biggest mistakes you can make when shopping for used cars is neglecting to take the ones you're looking at out for a test drive. Even if you've driven the make and model before, each used car may feel slightly different. You may notice a difference in the handling, the feel of the car seat, or the size and positioning of the steering wheel.
These aren't things you can know for sure without going on a test drive. Plus, if there are any issues with handling, turning, accelerating, or breaking that weren't necessarily disclosed or identified by the seller, you can get a feel for those during a test drive as well.
Inspect the Car for Damages and Ask a Mechanic To Look at It
Used cars may have some external and internal damages or alterations. As you look at multiple used cars, take a look at any cosmetic damages on the outside of the vehicle, such as dents, paint chips, or discolorations.
Additionally, you should always take the used car to a mechanic to make sure it's running properly. Mechanics can perform a full inspection and let you know if there are significant repairs that need to be made. All used car dealerships allow for — and hopefully encourage — this step before finalizing any deal. If they don't, take that as a sign to not purchase a used car from that location.
Some dealerships partner with trusted mechanic shops that they'll recommend to you. Others have their own service center at the dealership. Here at Huffines Chrysler Jeep Dodge Ram (CJDR) in Lewisville, Texas, we have our Mopar Service Center available for inspections, oil changes, tire rotations, and more.
Solidify Your Payment or Finance Method in Advance
If you have the money to pay for a used car outright, then your payment method is easy to decide on. Otherwise, you may need to choose between a few different payment or finance options, including dealer financing, leasing, and loans through a credit union or bank.
You'll also need to decide whether a short-term loan or long-term loan works best for you, your family, and your financial plan. There are benefits and drawbacks to both, and each has different interest rates to consider as well. Generally, a short-term loan is a smarter decision if you can afford it.
In addition, determine how much of a down payment you can make when purchasing your used car. Even if the dealership you decide on allows you to purchase a car without a down payment, we suggest you still make one. Down payments can help significantly with the interest rate on whatever loan or lease you settle on. It'll almost always guarantee that you won't end up owing more than the actual value of the car upon purchase, especially if you choose a short-term loan.
Run a Vehicle History Report on the Car You're Considering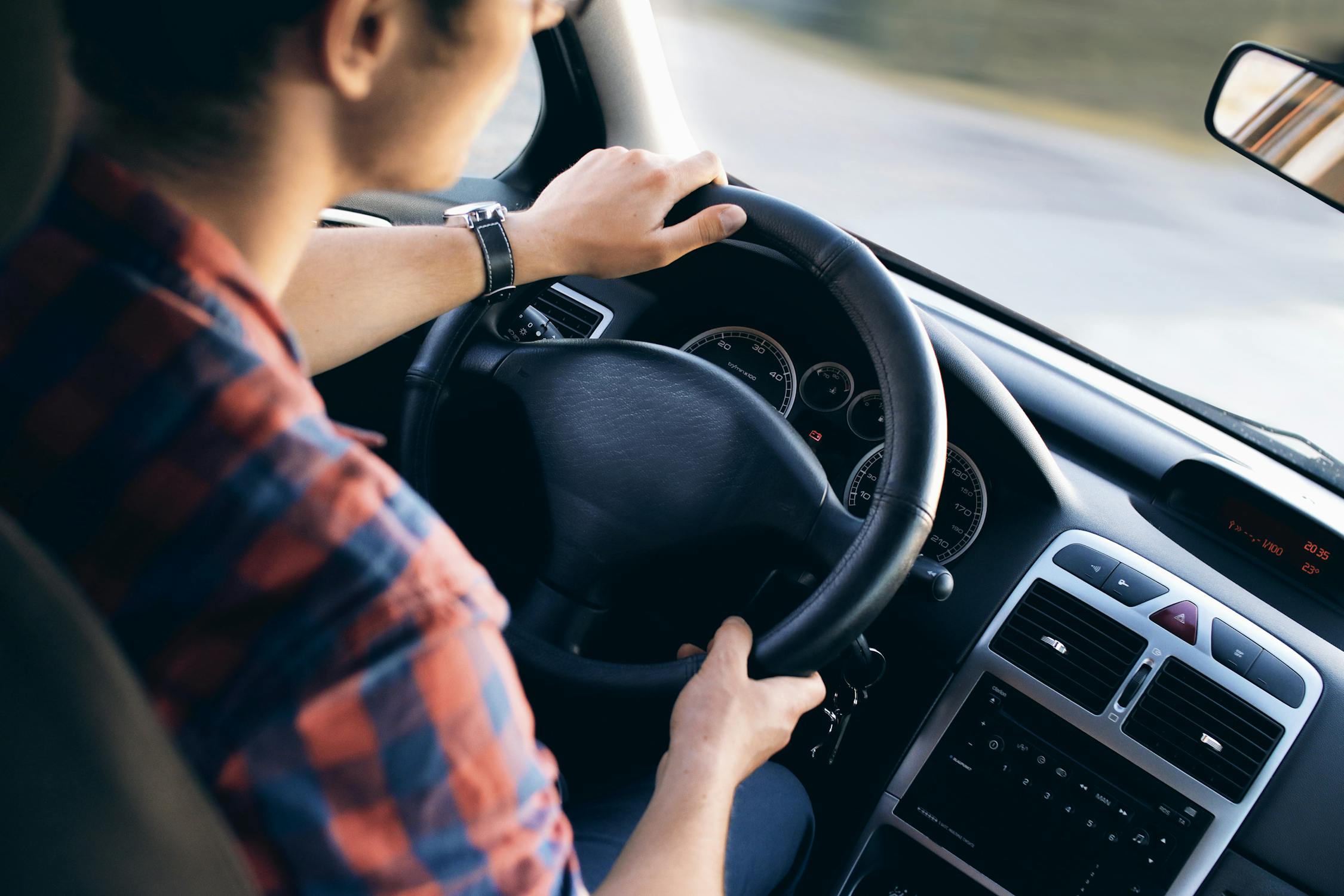 Man Inside Vehicle by JESHOOTS.com is licensed with Pexels License
Running a vehicle history report on your own is essential to the used car buying experience. Vehicle history reports will include all available information related to the vehicle and its use. Obtaining a vehicle history report is as easy as grabbing the car's vehicle identification number and requesting the report online.
There are quite a few online options for running a vehicle history report, and you may already be familiar with them: CARFAX, AutoCheck, and Kelley Blue Book, for example. Some dealerships will pay the required report fee for you, but not all, so be sure to ask in advance.
Some of the things you should look for include:
Any safety recalls for parts or the entire car.
Comprehensive owner history, including the number of owners, states, and locations.
Previous accidents.
Service history (or lack of service history and repairs).
Title issues.
Mileage history and confirmation.
Visit Multiple Dealerships and Consider Multiple Options
Although you may end up liking the very first used car at the very first dealership you visit, consider looking at other dealerships just in case. There are plenty of cars out there, and you can never be sure that you've found the perfect one for you without looking at all of the options.
Take your list of non-negotiables, such as specific colors, manufacturers, and mileage, to each used car dealership and look at all of the cars that fall within your parameters. You'll be surprised how many options are out there for you that match your needs. It's a good idea to test-drive as many used cars as you can; this will help you either find a few different options or solidify the thought that the first car you looked at is the right one.
If you're looking for a new or used car in the Lewisville area, Huffines CJDR Lewisville is here for you. We know looking for vehicles can be stressful and overwhelming, and we strive to make the experience as comfortable as possible. Come look at our new and used car inventory and you'll experience small-town friendliness wrapped up in a professional, collaborative conversation. Take a look online at our comprehensive listings — including 360-degree views and videos of our listed cars — and then come visit us in person to seal the deal.
Now and for years to come, you have a genuine friend in the car business here at Huffines CJDR Lewisville.