SUVs and pickup trucks have long claimed the largest auto market share in many countries, especially the U.S. and Canada. It's easy to see why these vehicles are so popular. Both offer generous cabin rooms, are excellent cargo haulers, deliver a unique off-road driving experience, and handle adverse weather conditions with little strain.
Although SUVs still dominate the market, the demand for trucks has grown exponentially due to their improved fuel economy, better off-road performance, and larger cabins. If you're undecided about buying a large SUV or a pickup truck, it's essential to take a step back and carefully assess your needs, then consider what each vehicle offers. To help you in your decision-making, the team at Huffines Chrysler Jeep Dodge Ram Lewisville has taken an in-depth look at both types of vehicles.
Is an SUV Right for Me?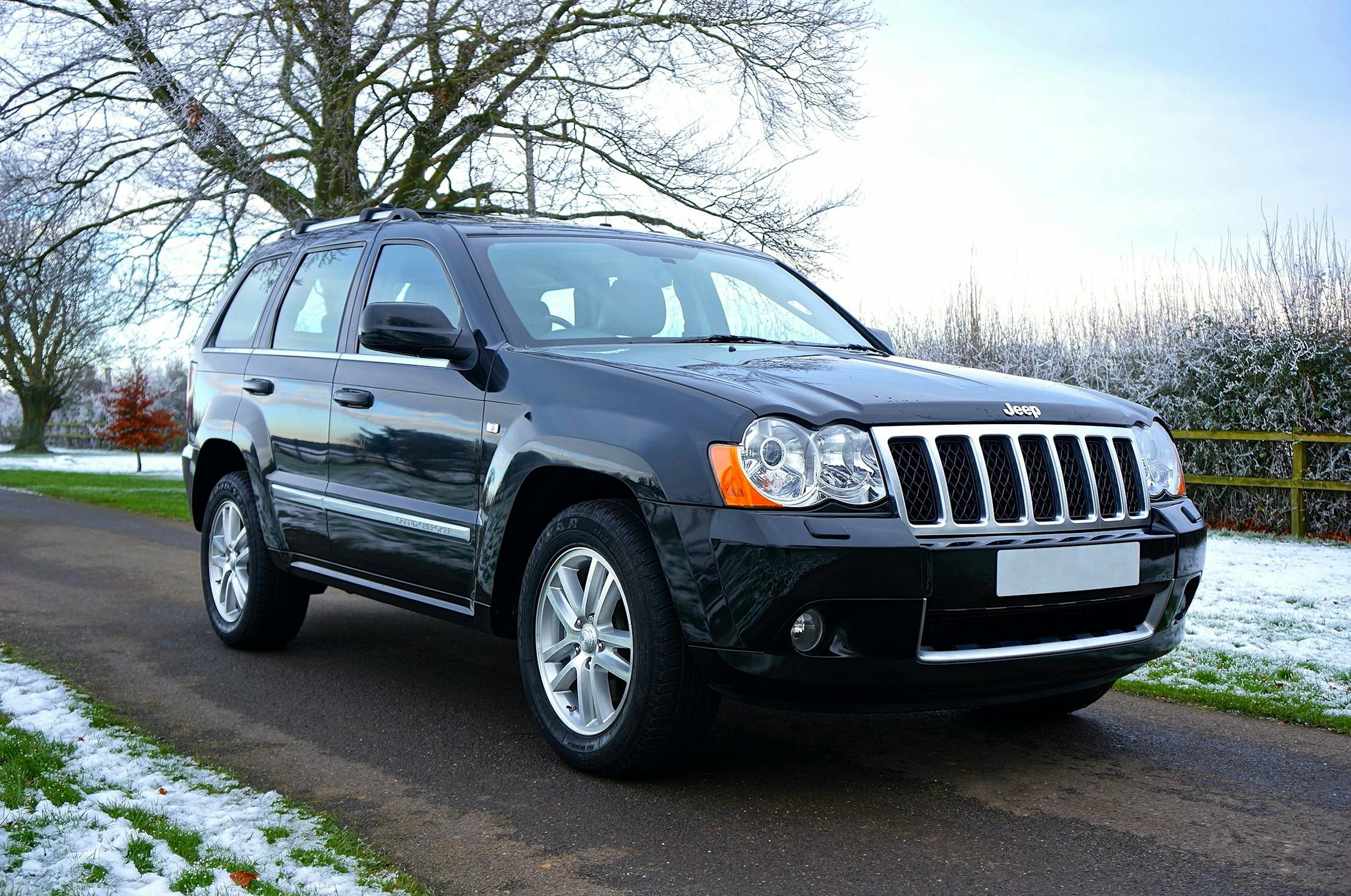 Getting an SUV seems the obvious choice if you're looking for a great family vehicle for casual driving, daily commutes, and running errands. While they don't have the impressive hauling capabilities or power of large trucks, full-sized SUVs are still reasonably equipped to transport goods and can tow sizeable luggage when necessary. However, SUVs have their fair share of advantages and downsides, like any car type.
Pros of Getting an SUV
Some of the main reasons to buy an SUV over a truck are:
More Seating Capacity
One of the more obvious reasons to get an SUV rather than a pickup truck is the comparably better seating capacity. The largest pickup trucks typically have enough seats to accommodate five passengers, while some can seat up to six. In contrast, most full-sized SUVs, thanks to their three-row seating configuration, offer enough seating for seven people, and some can seat up to eight. This fact alone makes SUVs the winner if you're looking for a car to accommodate a large family.
Better Fuel Economy
While the average SUV's fuel efficiency pales in comparison to a typical sedan car, it's still better than what you get with the average truck. Most trucks feature low-end torque, which gives them significantly less gas mileage than SUVs. Also, SUVs are generally lighter than trucks and used less frequently for towing, meaning they offer more speed and better gas mileage.
Superior Driveability
Even though SUVs are significantly larger than your average car, making them more challenging to park, they have a wider turning radius, meaning they're far easier to maneuver than trucks. SUVs also use softer suspensions than trucks, which gives them better handling when not used for hauling.
Cons of Getting an SUV
While getting an SUV might make sense to you for the above reasons, there are also several downsides. They include:
Higher Cost
Granted, the cost of any vehicle, whether SUV or truck, depends on many factors, including its performance rating, size, and features. However, SUVs are generally priced higher than trucks in virtually every market segment. For instance, a full-sized truck generally costs a little over $46,000, while a full-sized SUV can cost upwards of $60,000.
Higher Insurance Costs
SUVs are typically regarded as a high-risk class of vehicles, meaning insurers charge higher rates than trucks. So if you're planning to get an SUV, you can expect to pay 10% to 20% more for insurance than you would with a truck.
Should I Get a Truck Instead?
Whereas SUVs are better for carrying passengers and work best as family commute vehicles, pickup trucks are ideal for carrying cargo, which makes them suited for work. If you're a tradesman shopping for a car to transport goods with or simply an outdoor enthusiast seeking an adventure vehicle, you can't go wrong with a truck.
Pros of Getting a Truck
Some of the critical advantages of pickup trucks over SUVs are:
Superior Towing Capabilities
Trucks, undoubtedly, offer the best towing performance of any vehicle in the market. While most SUVs can haul small cargo, their towing capabilities can't match that of most trucks, which can tow midsized to large campers without breaking a sweat.
Exterior Bed
Easily the one feature that sets apart trucks from SUVs, the exterior bed found in trucks makes them suited for carrying heavy goods, such as construction materials, bicycles, and furniture. Truck beds are highly versatile, making them an appealing feature on a work vehicle.
More Engine Power
While most trucks today come with powertrains similar to those found in SUVs, they usually have upgrade options not available on SUVs. This can be a significant advantage if you intend to use the truck for towing or hauling.
Cons of Getting a Truck
Potential downsides to consider if you opt for a truck over an SUV include the following:
Less Seating Capacity
If you're considering getting a truck, you'll most certainly have to compromise when it comes to seating. Most standard trucks typically only feature a front-seat configuration, so they can only fit two or three passengers in their cabins. While larger trucks can seat up to five or six passengers, this comes at the expense of a shorter bed and reduced hauling capabilities.
Limited Handling and Maneuverability
Due to their longer and wider frames and higher curb weight, trucks are generally much more challenging to handle on the road than SUVs. They also have a narrower turning radius, making them harder to maneuver in tight parking spaces.
Decreased Fuel Efficiency
As heavy-duty vehicles designed for hard work, trucks inevitably consume more fuel compared with SUVs. Their fuel economy also decreases dramatically with increased size and performance capabilities.
Should I Get a Truck or an SUV?
Ultimately, deciding whether to buy a truck or an SUV depends on your specific needs for your vehicle. Buying an SUV is the way to go if you have a large family of over five and require a vehicle to facilitate daily commutes. In contrast, if towing capabilities and engine power are your main priorities, we recommend getting a truck.
If you're ready to upgrade your existing passenger car to a large truck or family SUV, Huffines Chrysler Dodge Jeep Ram Lewisville can help ensure you get the best deal. Our dealership offers a selection of new vehicles and used trucks and SUVs from top manufacturers, including Dodge, Ram, Chrysler, and Jeep. If you need auto financing assistance on your truck or SUV purchase, our finance team is happy to craft a finance plan that suits your needs and budget.