At Huffines Chrysler, Jeep, Dodge, and Ram (CJDR) of Lewisville, Texas, we have an ever-growing inventory of eco-friendly cars to make your selection easier. We also have skilled personnel who can help you distinguish the facts from misconceptions about EVs. Read on as we explore the top eight things to look for in an EV.
Performance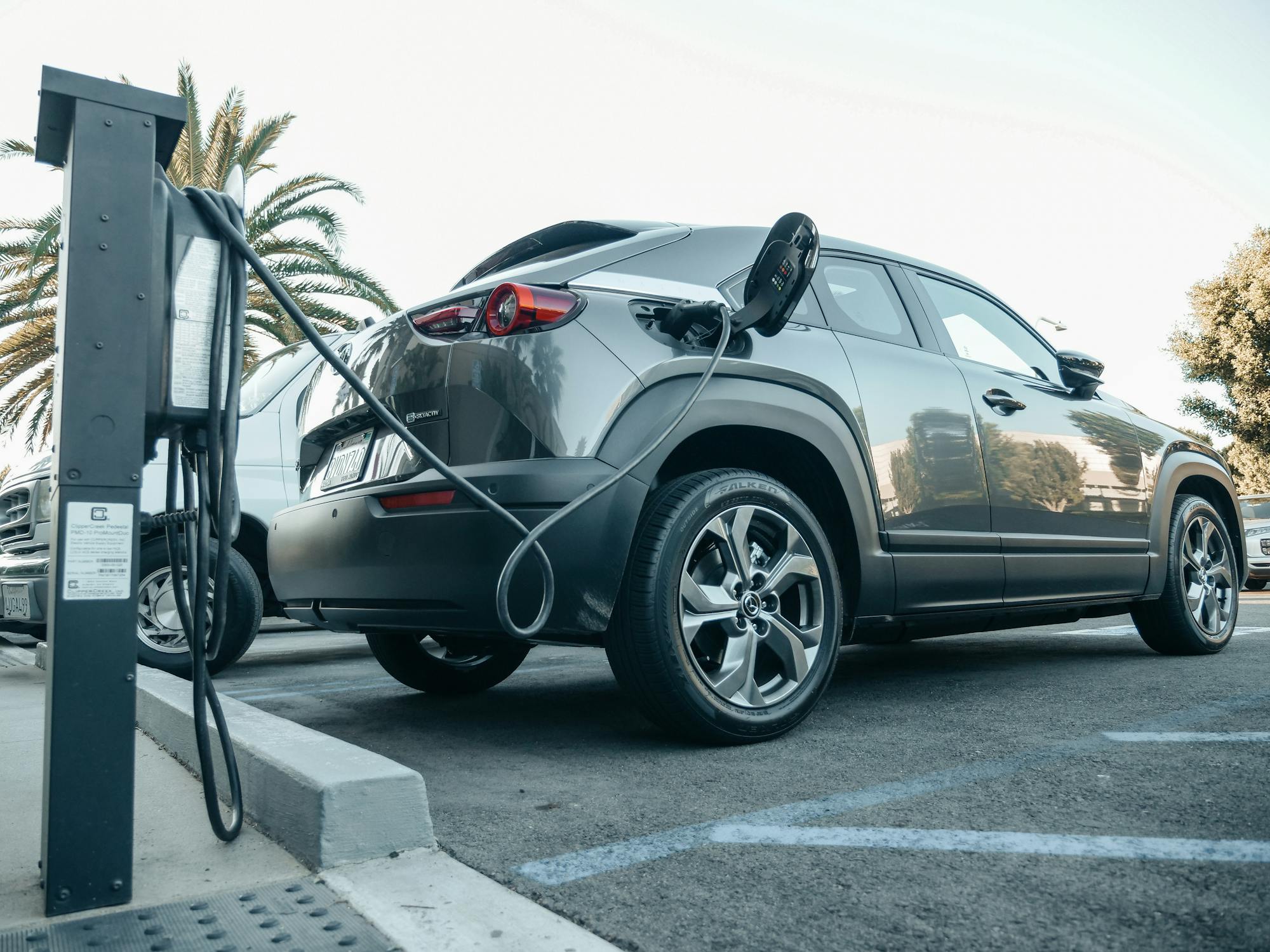 Conventional and electric cars are similar in their handling. However, they vary in their overall performance, power, and torque. Generally, EVs generate instant torque and have more horsepower. They can pick up speed quickly; some models can even accelerate from zero to 60 mph in seconds.
A decent number of affordable EV models have sufficient performance for regular urban errands. However, upscale EVs typically perform better because they feature electric motors delivering more power and torque. It's a good idea to evaluate the specs of different EV models to determine the overall driving experience to expect.
Battery Life and Warranty
As with regular batteries, an EV battery will lose its capacity over time. There's no cause for alarm, provided its life ensures you of covering decent mileage before you need a replacement. Under federal law, a new EV battery should offer at least eight years of service and cover 100,000 miles or more.
Before purchasing a new EV, check relevant information about the battery's health and the cell voltage. It's also best to ensure that you'll get a manufacturer's warranty covering premature battery concerns. Likewise, do a range test to determine the battery's strength if you opt for a used EV.
Driving Range
The driving range of an EV refers to the distance it can cover on a single battery charge. Thanks to significant advancements in battery technology, current-generation EVs can cover over 200 miles before their batteries run out of power. Their predecessors could barely go past the 100-mile mark.
The ideal driving range depends on how you intend to use your car. If you'll only be running urban errands within your area, even a 100-mile range is sufficient. However, you'll want to settle for a car that offers more range if you plan to go on frequent long-distance road trips.
Charging Infrastructure
EVs offer only a certain driving range before you need to recharge the battery. Installing a dedicated wall charger in your garage is the most convenient option. If you opt for a powerful charger that offers maximum charge within the shortest period, expect to spend about $1,000, excluding installation charges.
Another option to pack your car with juice for running daily errands is to access public charging points. In this case, ensure your EV's charge port is compatible with the public charging infrastructure near you.
Technological Advancement
It's exciting to watch the ever-advancing technology in the EV market. If you intend to spend money on an EV, consider the tech-forward software and hardware that different models offer. Moreover, determine whether you can upgrade them based on a manufacturer's ongoing improvements.
Cars that allow upgrading of software versions ensure you enjoy an enhanced driving experience with each update. Unfortunately, not all manufacturers offer these updates for free. Some charge a fee for these updates to keep your car running efficiently.
Maintenance
EVs, just like their conventional counterparts, require occasional maintenance. Sourcing spare parts and finding a qualified EV mechanic won't be a hassle depending on where you live. You must also prepare to pay a higher insurance premium mainly because EVs have more complex equipment that costs more to repair or replace in case of a collision.
Part of the ongoing cost of keeping your EV on the road is a considerable spike in your electric bills. It costs roughly $8 to charge a 60 kWh EV battery to full capacity and enjoy a 230 miles driving range. Energy prices aren't as volatile as oil prices, which makes budgeting your monthly or annual power expenses easier. Consider charging your car using green power to avoid high power bills.
Upfront Cost
According to a KPMG survey, EVs will account for up to 52% of new car sales in the U.S. by 2030. Generally, they're a welcome option to many who feel the pinch of the ever-increasing operational costs of conventional vehicles. Unfortunately, the upfront cost of purchasing an EV can still make most people shy away.
Your investment will make good financial sense over time, irrespective of the upfront costs you incur. The government has significantly made EVs more attractive to average consumers by introducing enticing tax credits and other incentives.
New vs. Used
Comparing apples to apples, both new and used EVs have unique advantages. The most notable perk of purchasing a used car is paying less upfront. Also, there's no second depreciation hit when you roll off the lot. You can also expect to dodge insurance sticker shock because used cars are less expensive to insure.
On the other hand, a new EV will likely offer better performance, operating range, and battery life. You'll also get full warranties for important equipment, such as your battery. Although you can also purchase warranties for a used EV, you won't pay extra for the warranties of a new car.
Is an EV Right for You?
Now that you understand what to look for in an EV, you may still have one more question: is an EV right for you? It depends. If you're eco-conscious and eager to save money on gas, the time may be ripe to switch to an EV. If you're ready to switch, we welcome you to contact Huffines CJDR Lewisville. We understand that buying an EV can be a daunting experience. That's why we have a friendly and knowledgeable sales team to provide the information you need to make an educated, no-pressure purchase.