It's that time of year again to honor the birth of our nation's independence in 1776. How do you like to celebrate? Do you look forward to eating barbecue food, setting off bottle rockets, or waving the American flag? Fortunately, the Dallas area always has exciting patriotic festivities for kids, families, and friend groups. Take a peek at our list to see which Fourth of July activities you want to attend in Dallas, Texas, this year.
Klyde Warren Park's Independence Day Celebration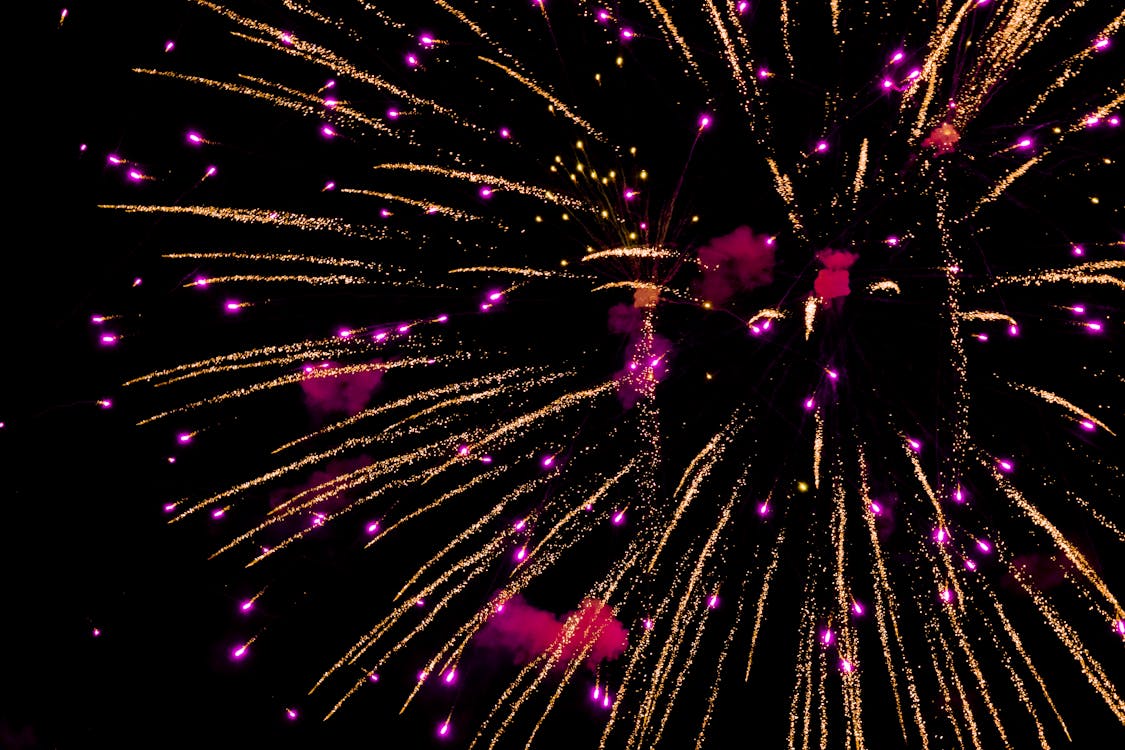 This annual free-admission event features live music, lots of food trucks, family-friendly games, and a spectacular fireworks show. You can start your day at 9 a.m. when Klyde Warren Park opens if you want to get a prime spot. You're even allowed to bring blankets. The food trucks begin operations at 11 a.m. Some of the vendors participating include Cousins Maine Lobster, Mi Cocina, Andy's Frozen Custard, HTeaO, and the popular vegan Soulgood truck.
Be sure to find the booths providing hair color, tattoos, face painting, and adult beverages. The bands will begin to perform around 7 p.m. To close out the event, the fireworks display will start at around 9:40 p.m. Dallas' own DJ Lucy Wrubel will provide the music for the synced pyrotechnic show.
Location: 2012 Woodall Rodgers Freeway, Dallas.
Hours: 9 a.m. to 10 p.m. on Saturday, July 1.
Fair Park Fourth
Take your family to Fair Park Fourth in downtown Dallas. Fair Park is notable for its history as a World Fair site. Enjoy the free children's activity area, live music, and fireworks production on over 270 acres. Along with food trucks, local vendors will be at Fair Park to offer goods and services. Last year, more than 30,000 guests were in attendance.
Patrons will be able to visit the park's other attractions, including the Children's Aquarium and African American Museum. To minimize parking hassles, ride the DART Green Line to Fair Park Station. You can view the fireworks finale in the park or at nearby Cotton Bowl Stadium.
Location: 3809 Grand Ave., Dallas.
Hours: 4:30 p.m. to 10 p.m. on Tuesday, July 4.
City of Farmers Branch Independence Day Celebration
The Farmers Branch venue for Independence Day is held at the Farmers Branch Historical Park each year. Its KidsZone will feature a balloon artist, airbrush tattoo artist, ballistic swing ride, and more. Feel free to bring your own food and non-alcoholic beverages. However, there will be food vendors such as Luigi's Pizza, Kona Ice, Bartley's BBQ, Nuevo Leon Mex-Mex, and others available on-site. Beer and wine will also be available for purchase. Don't forget your blankets and lawn chairs so you can grab a comfy spot among the general seating areas. You can also rent chairs and VIP cabanas.
The unique part about the Farmers Branch celebration is the low-level fireworks viewing. The fireworks used are smaller in size than those commonly found at most Fourth of July events. It provides a more intimate experience in a safe and cozy atmosphere without obscuring anyone's view. It allows for ground effects that heighten the overall event. If the park does reach full capacity, overflow viewing will be available at the Liberty Plaza.
There's free admission for Farmers Branch residents with a Firecracker Fast Pass or proof of residency. The Firecracker Fast Pass can be obtained from local participating businesses and the July edition of "Branch Review." Nonresidents will be charged $5 at the gate.
Location: 13000 William Dodson Parkway, Farmers Branch.
Hours: 6:30 p.m. to 10 p.m. on Saturday, July 1. Firecracker Fast Pass holders can gain early entry at 6 p.m.
Frisco Freedom Fest
Dive into a two-day Fourth of July event with the Frisco Freedom Fest. The activities are held at the Simpson Plaza. To kickstart the first day of the festival, you can register in advance for the Cornhole Tournament, which over 80 teams joined last year. Do you have a dachshund? Enter yours in the Dachshund Race early to compete for some great prizes. For all doodles, poodles, and their handlers, Frisco Freedom Fest organizers are seeking entrants online for the Yankee Doodle Poodle Parade. You can also win awesome rewards for showing off your best patriotic costumes.
The final entertainment of the first night is the Hotter 'n Firecrackers 5K Glow Run. Register prior to the race and run through the night with flashing LED lights and other glow accessories. Begin your sprint in front of the main stage in Simpson Plaza. Energizing electronic music will play along the route. Dogs on leashes are welcome too.
On Independence Day, things become more family-friendly. No pets or alcoholic beverages are allowed on July 4. However, you should prepare lots of good eats and non-alcoholic drinks. The Taste of Frisco will be present showcasing local vendors and anticipating foodies of all types. Look out for local talent consisting of bands, singers, and dancers. Games, rides, strolling performers, and sports aligned with Frisco teams will round out the fun at the Children's Expo.
Stop by the Hometown Heroes exhibit to salute the town's first responders. Check out fire and police department equipment, learn safety tips, and take some pictures. At the Patriotic Vendor Village, local businesses will greet guests and share their services. If you're a classic car owner, you can sign up for the Greater Frisco FCA Classic Car Show or peruse the beauties along Coleman Drive and vote for your favorite.
Location: 6101 Frisco Square Blvd., Frisco.
Hours: 4 p.m. until 9 p.m. for the 5K Glow Run on Monday, July 3, and 3 p.m. until 10:15 p.m. for the fireworks on Tuesday, July 4.
Free Your Car From Common Problems
Does your vehicle need a tuneup? Our service team at Huffines Chrysler Jeep Dodge Ram Lewisville is staffed with professionals who can get you on the right track. Contact us today for an appointment. While you're visiting, you can browse our attractive new inventory. We're proud to meet the needs of the Lewisville and Dallas areas.